Third President: Thomas Jefferson - 0 comments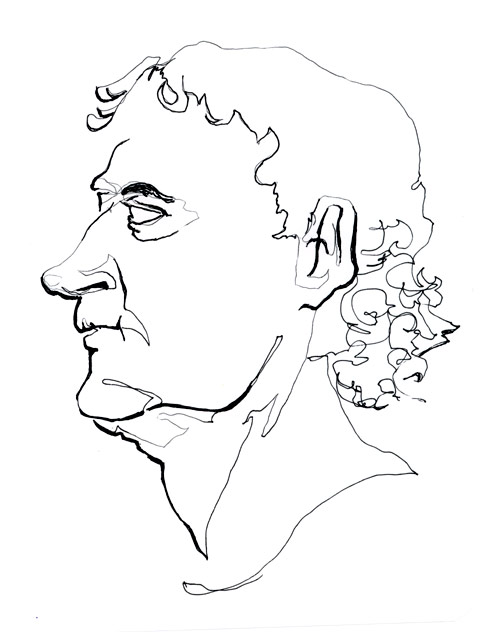 Thomas Jefferson? That guy? This is part of the trouble with drawing presidents. We
know
what they look like. They're on our nickels! This sketch is from a lesser-known,
definitely non-canonical
portrait of Jefferson by Gilbert Stuart. Jefferson loved classical art (just think of Monticello and the University of Virginia) and asked Stuart to paint his profile like an old Roman coin. He loved the result, thought it was very accurate, and called it "the best which has been taken of me." Jefferson lived from 1743 to 1826, and served two terms as President, from 1801 to 1809.
Here's a bit of Jeffersonian history I didn't know: America had a serious pirate problem during his administration. The pirates of the Barbary Coast were seriously hurting America's foreign commerce, extracting outrageous tolls, and sometimes commandeering whole shipments. Jefferson sent the Navy to settle the problem, which kind of amazes me. The American Navy went to tussle with
African Pirates
at the turn of the nineteenth century.